Donate Now, Click The James Logo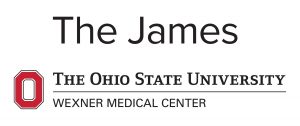 The Jay Holdgreve Endowment for
Testicular Cancer Research
Fund # 643250
How to donate:

Online- Credit Card
Click on The James box above and you will be directed to the online giving website and my fund (www.giveto.osu.edu).
Type in your donation amount in the side "Your Gift List" box.

Mail
Check made payable to: The Jay Holdgreve Endowment for TC Research
Memo line write in fund number: 643250
Address:
The OSUCCC James
660 Ackerman Road, 6th Floor
PO Box 183112
Columbus, OH 43218-3112
Donations are tax deductible and The James will send you appropriate paperwork
Endowment Total
per The James as of 08/15/2022
$147,188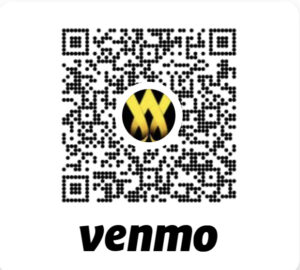 @tcareorg
Ohio State Alumni
Donations of $75 or more to my Endowment counts toward your "dues", making you a sustaining member!!
MEMBERSHIP LEVELS
| | |
| --- | --- |
| Alumni | Individuals who have earned associate, bachelor, graduate, professional, or honorary degrees from Ohio State, as well as medical resident graduates of the university. |
| Sustaining Members | Alumni who renew their commitment to Ohio State each year by making tax-deductible gifts of $75 or more to the university program(s) of their choice. |
| Life Members | Alumni and friends of Ohio State who joined the Association through a lifetime membership program before it was discontinued on June 30, 2012. |
MEMBER BENEFITS
Benefit

Alumni
Sustaining
Members
Life
Members
Football ticket lottery eligibility (alumni only)
X
X
Golf course membership eligibility
X
X
Golf course daily play eligibility (advance tee times)
X
X
X
Bowl ticket eligibility
X
X
Classmate search online
X
X
Tours (eligible to anyone giving to Ohio State at the Sustaining Member level, regardless of alumni status)
X
X
X
Ohio State Alumni Magazine (print)
X
X
Ohio State Alumni Magazine (online)
X
Ohio States Recreational Sports Facility membership
X
X
Virtual career advisor
X
X
X
Career programming events
X
X
X
Job board/search
X
X
X
Career coaching sessions
X
X
X
Event invitations
X
X
X
Online library privileges
X
X
X
Affinity offers
X
X
X
Electronic communications
X
X
X
E-mail forwarding
X
X
X
Milestone Reached=$50,000!!
Thanks to a donation by Jet's Pizza of $723 the Jay Holdgreve Endowment for Testicular Cancer Research @ the Ohio State University's James Comprehensive Cancer Center has reached the $50,000 mark and is officially Endowed!!
Thank you all for the support!